PMS Color Targets
PMS colors are a great way to ensure color consistency! If you are ordering multiple items for the same brand, we strongly recommend assigning PMS colors to your artwork.
Two free PMS color targets are included with each order!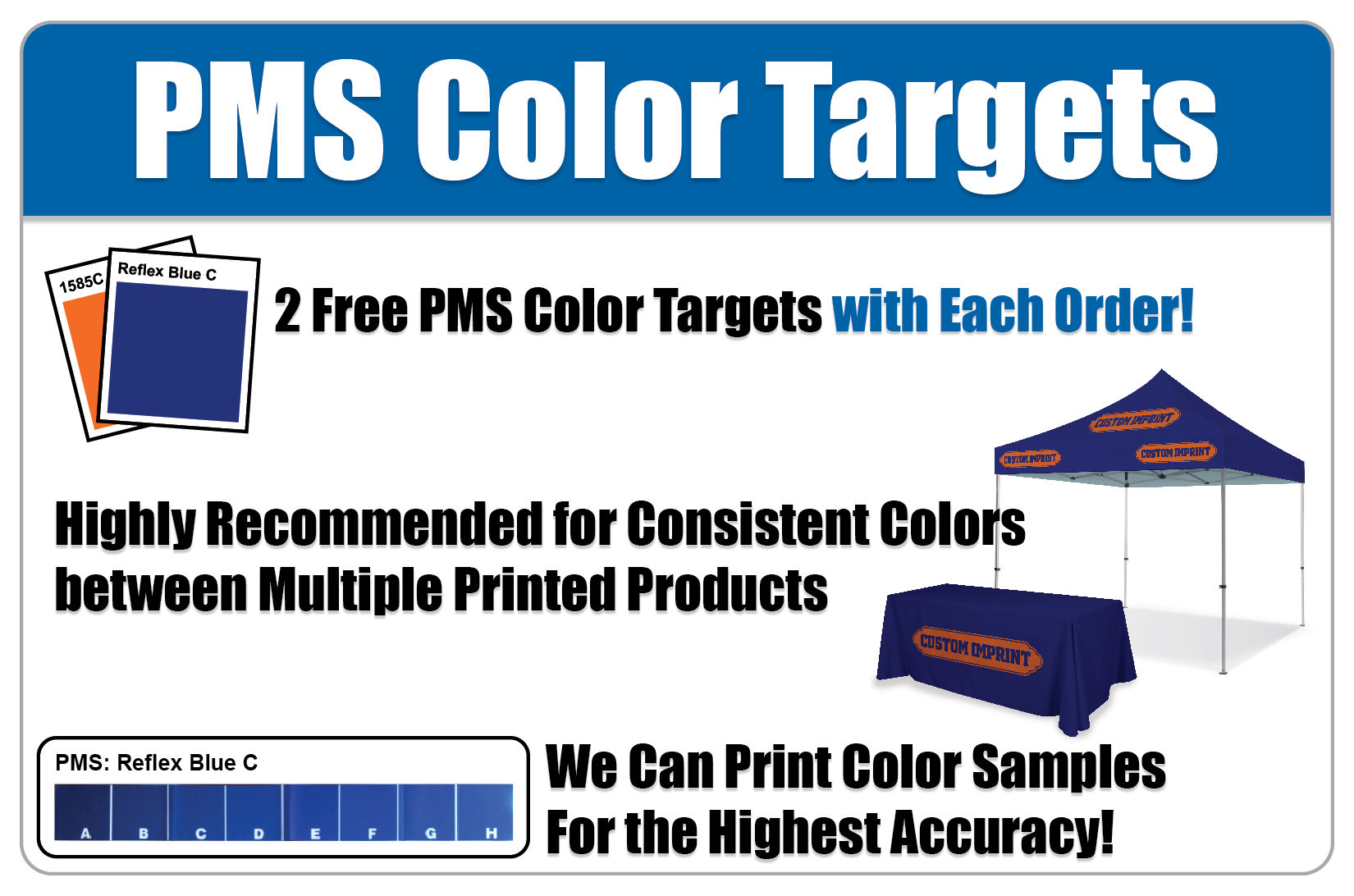 All colors in your approved artwork will be printed as four color process CMYK. Any artwork containing non-CMYK colors such as RGB or Spot Colors will be converted. Dye sublimation is a many staged process that can cause slight variations in the appearance of printed colors. Please note that for this reason,
exact color matches cannot be guaranteed.
For color accuracy, we are able to target PMS colors (from the standard coated or un-coated color book) to give our production team a reference on the desired appearance. We can also target additional PMS colors for a fee.
For the most accurate color reproduction we will print color samples on the exact product fabric for your order. These printed samples can be referenced for your future orders to ensure the most consistent printing possible. Please ask your account manager for more information about color samples.