ARTWORK AND SUBMISSIONS
When you submit your artwork along with your order, our Art Department will send you a proof to confirm that the artwork we have received is displaying correctly. If you are submitting a large file, feel free to send us a link using our Upload Center or you can send us an external download link. Once you receive your proof it is extremely important that you double check to ensure all colors, spelling, imprint locations and specifications are correct. Once you approve the proof that we send to you, we move your order into production.

To prevent any delay in receiving your proof, we advise the following:
- Make sure that your artwork file is in a product template
- Convert all visible text to outlines
- If your artwork contains non-vector (raster) images, make sure that they are embedded
- Make sure that your artwork does not contain any crop marks or registration symbols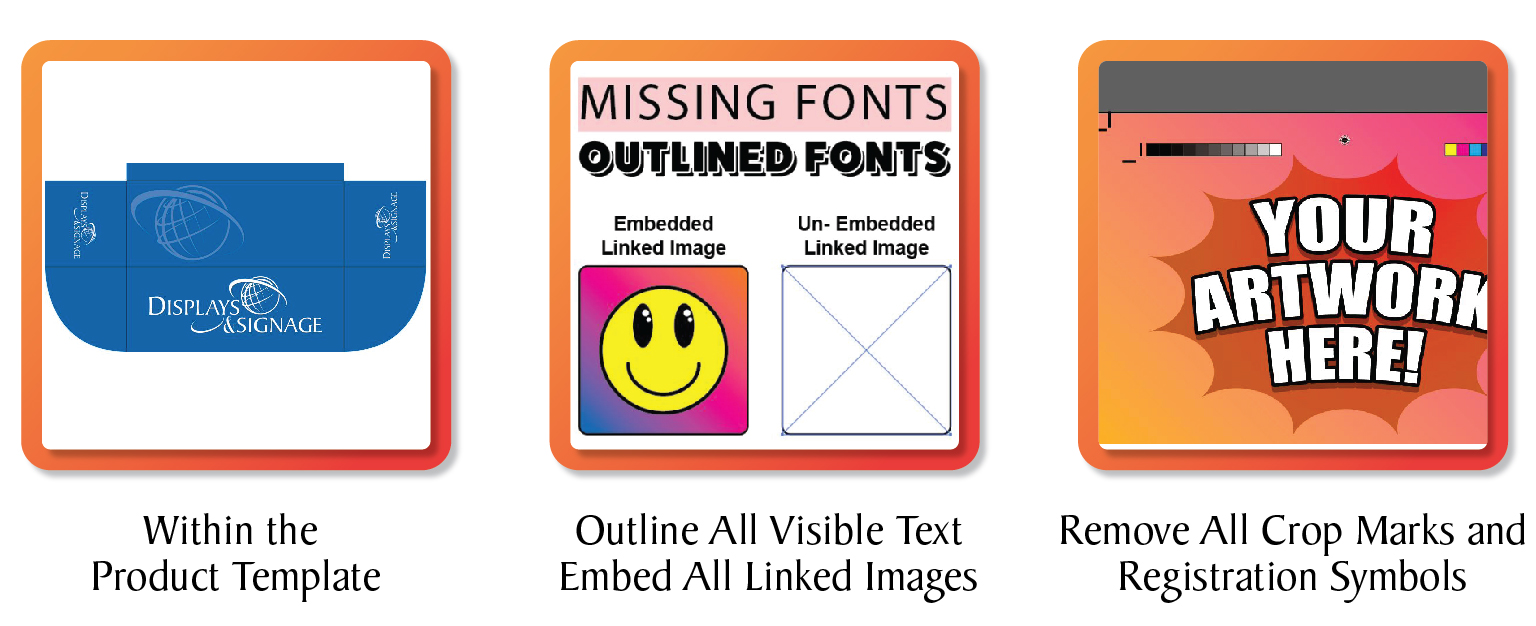 DESIGN SERVICES

We are happy to provide design assistance to our customers. Whether you need print ready artwork to be created, or want us to adjust existing artwork - we are here to help! All we need to get started is your vector logo file and your instructions. We can create a full range of professional print ready artwork from simple layouts to fully custom designs with stock photos and formatted copy text.

Please mention to your account manager if you require any design services so that we can give you an estimate of the work involved and any design fees.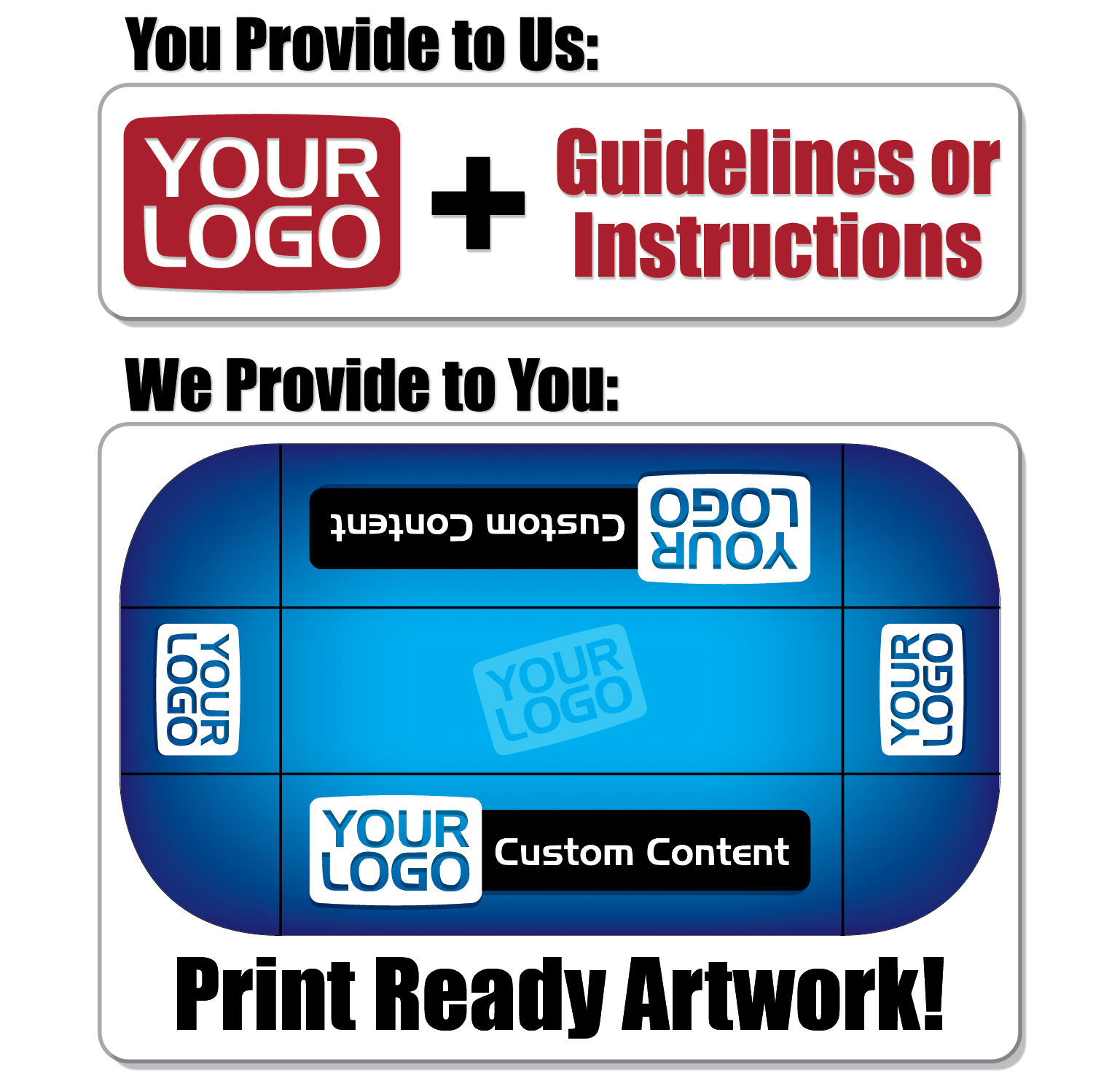 ARTWORK QUALITY CONTROL
Please submit your artwork in a vector template file (.ai, .pdf, or .eps files). If your design contains raster artwork such as photographs, we recommend that it be a resolution of no less than 100PPI at print size to avoid any pixelation issues.

Tip: for an easy reference, please note that our product templates are typically at print size-unless otherwise noted. By placing your raster artwork into the template and scaling it to the desired size relative to the product, you can zoom in to 100% and check to see if the appearance is acceptable to you.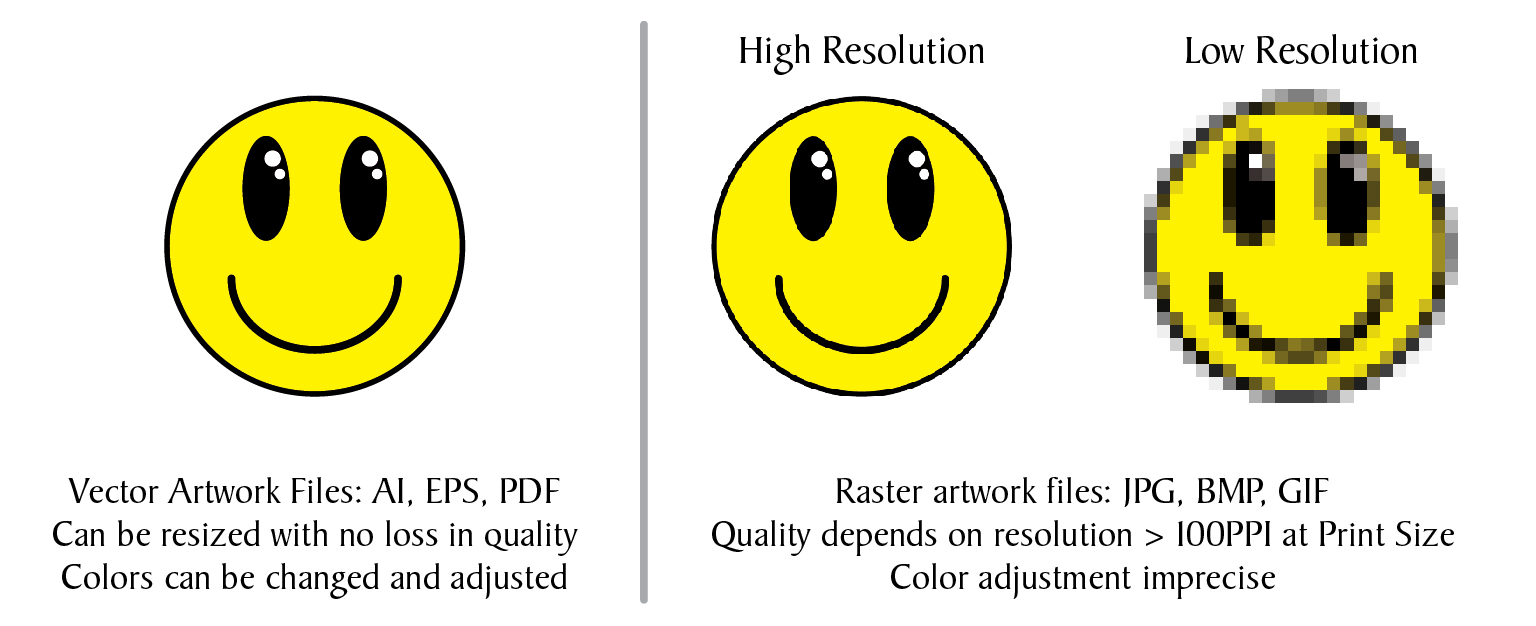 All colors in your approved artwork will be printed as four color process CMYK. Any artwork containing non-cmyk colors such as RGB or Spot Colors will be converted. Dye sublimation is a many staged process that can cause slight variations in the appearance of printed colors. Please note that for this reason, exact color matches cannot be guaranteed. For color accuracy, we are able to target PMS colors (from the standard coated or uncoated color book) to give our production team a reference on the desired appearance. Each order includes up to two free PMS color targets. We can also target additional PMS colors for a fee.

For the most accurate color reproduction we recommend printing color samples on the product fabric for your order. These printed samples can be referenced for your future orders to ensure the most consistent printing possible. Please ask your account manager for more information about color samples.