First,click

button at the bottom of this page and go to Yousendit page of our dropbox.
Then fill in the form as shown below.Be sure to include your online order number, phone number and company name in the "Message" field so that our graphic designer can contact you directly.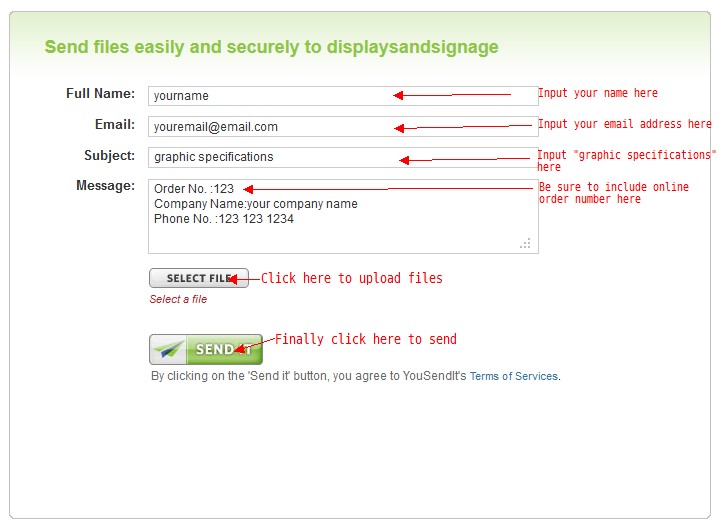 That's it! Now click

to upload your files!